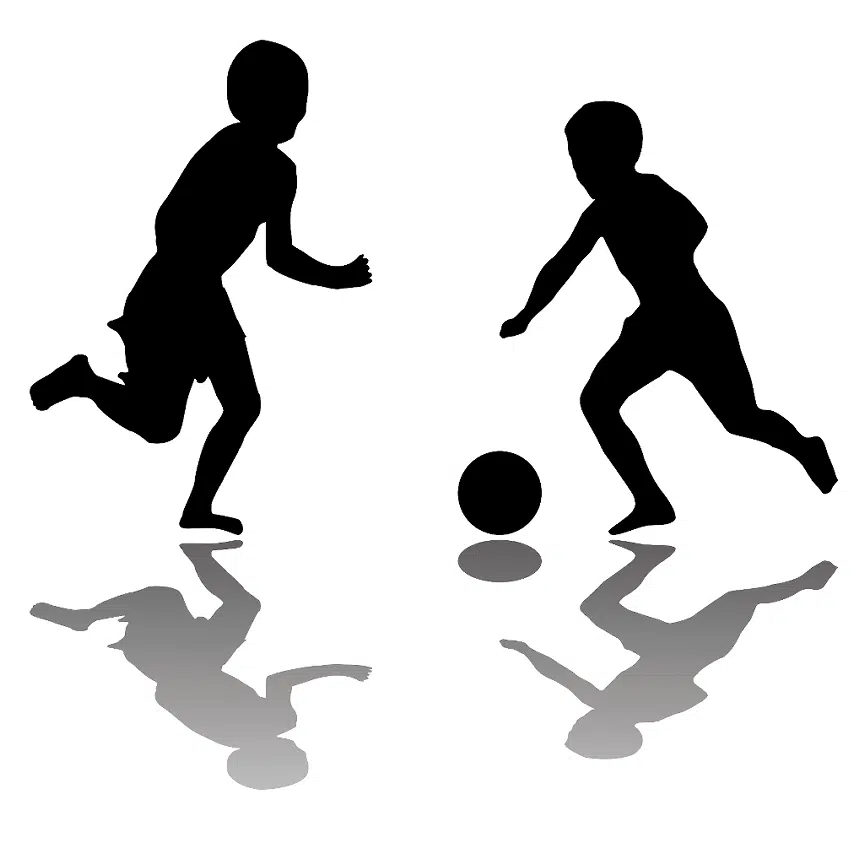 We all love sports.
We cheer.
We yell.
We celebrate.
We cry.
All of that's a given, as sports has become an integral part of who we are. Most of the time, the experience is communal, whether fan, teammate or parent. The sharing of emotion is what we most often recall, and point to when we're asked why sports are so important to us–the made three-pointer, the game winning shot,the upright splitting field goal that allows us to exult, together, in joy. But, there was a beginning to that, for all of us…a time when we were young, and the world was fresh and alive with possibilities…a time when we discovered not only sports, but ourselves.
For me, it was a ball and a wall…
I grew up with an abusive, alcoholic father, who seemed to delight in not only belittling me, but beating me, physically.  I could share stories, but there's nopoint, except that the abuse I received at home was the catalyst for my leaving, as often as I could, with a weathered Mikasa soccer ball, and a pair of Puma Super King soccer shoes.
How I loved those shoes.
When I say "leaving", I mean heading out the back door, and ending up two blocks away at Clinton Street Elementary School, where I would lace up my boots and get to work. I can't possibly tell you how many hours I beat that ball against that wall–but, I suspect it's many thousands.
Initially, I would just shoot–blindly, without purpose, often out of anger, and to no effect.  Gradually, however, I began to practice….not just shooting, but the very basics of the game–trapping, using both feet, heading. I learned a lot from that wall……first off, it never let me down.  The ball always came back.  The wall never laughed at me, it just sent the ball back. Even when I badly misfired, the wall just waited for the next attempt.
Eventually, I became good enough to play with some very, very talented teammates–players who were so far above me it seemed out of pity that I was allowed on the same pitch with them.  Many of them are friends to this day–and, I owe that to the wall also.  That wall also taught me to be patient, and accept what the ball does….and, what I could make it do. It was unforgiving, and honest. I got out what I put in.  I hated being at home, so I put a lot in.
I got much more out.
We all have memories of our entry in sports, quite often rose-colored and softened by time.  Some memories are vivid, some foggy, and some we choose to distort.For me, I don't think that I've ever been happier, while alone, than I was with that ball and that wall.
That was nearly 40 years ago, and it was where I met myself, for the first time.