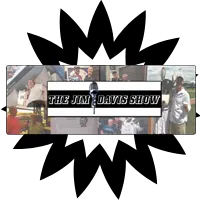 With a horrible 2017 Broncos season in the books, now the attention turns to how to fix the Broncos' problems heading into 2018. Offensive line and quarterback are the top issues, with a variety of ways to fix those problems. Going all in on a big signing of Kirk Cousins, to going more low budget with Case Keenum are two of the free agent paths. Or is it drafting Wyoming's Josh Allen (love the story, but not the completion percentage), Sam Darnold, Lamar Jackson or whoever falls to Denver at number 5. The offensive line solution also can be addressed both ways, but can you trust John Elway to get it right at either position? Vance Joseph gets a second chance after it appears that Elway had VJ's replacement only to have it fall through and the Broncos get stuck with" Mr. Great Practice". I still want to believe in the motto "in Elway we trust", but its getting harder to do.
When was the last time we had more optimism about the Rockies, Nuggets and Avs then with the Broncos? That time is right now with the Rockies adding closer Wade Davis to build a super bullpen, the Nuggets playing well without Paul Milsap and the Avs getting a possible MVP candidate year from Nathan McKinnon. Here's to hoping that David Dahl is ready for spring training and the possible lift he could provide to the offense. Great to see the Rockies build on a wildcard season and send a message to the rest of the NL West.
Congrats to the Grand Junction High wrestling team on regaining the top spot in the 5A On The Mat rankings. Tigers are loaded with defending state champion Josiah Rider and Dylan Martinez.
One of the JUCO baseball greats has passed away. Sad to hear that former Fruita High School stand-out and Mesa JC player Eldon Miller passed away this fall. After a pro baseball career didn't work out, Miller taught for years at the University of Mississippi. One of the great local boys makes good stories. On that same note, congrats to former Tiger Bill Musgrave on becoming the Broncos's new offensive coordinator. The offense got better when Bill took over and let's hope he gets a new signal caller to coach up.
Catch The Jim Davis Show weekdays from 7-10 AM on The TEAM..