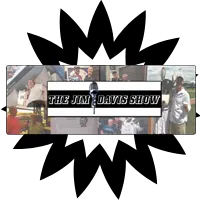 The Warrior Challenge boys basketball tournament gets the high school season started this week. Lots of changes with former Central coach Ryan Hayden at Fruita Monument, Josh King takes over at Central with former Warrior and CMU stand-out Clay Kame taking over at Palisade. Issac Madison is the only coach to not play musical chairs as he leads Grand Junction again this season. Hayden has a lot to work with in 6'6 Trey Morrill and Darren Davison returning for the Wildcats. Central loses their top six scorers, but have talent with 6'5 Caleb Davis and guard Ryan Kirby to help guide them back to the 5A tournament.  The Tigers lose their top two scorers to graduation, but have Derek Shaver and Truett Richardson returning from last season's playoff team. The TEAM will have coverage of all the Friday night action starting at 4:45 PM
Congrats to Palisade on a great season! The Bulldogs played tough, but fell to Palmer Ridge in the 3A football semi-finals. Palisade coach Joe Ramunno won the WSC coach of the year award, with Austin Bernal the back of the year and Terrance Williams lineman of the year. With All-WSC QB Cameron Tucker back along with running back Jason Bruce, the Bulldogs will once again be a team to watch in 3A. I'll miss the Palisade-Rifle rivalry as the Bears drop to 2A in the next cycle. With one of the top backs in 3A in Tanner Vines returning, Damon Wells and the Bears will be one of the favorites in 2A next season.
Is part of the Broncos' problems a result of not having a team owner? The Bowlen family has the team in a trust as Joe Ellis is the team president with John Elway the head of football operations and the club's general manager. As a Broncos fan, I loved the career of Elway on the field and his second half in the front office has led to Super Bowl berths and a title in 2015. Elway has hit home runs (a title, Manning coming to Denver and drafting Von Miller), but this year is a reminder that even Elway needs someone to answer to and that's not Joe Ellis.
Catch The Jim Davis Show weekdays from 7-10 AM on The TEAM..