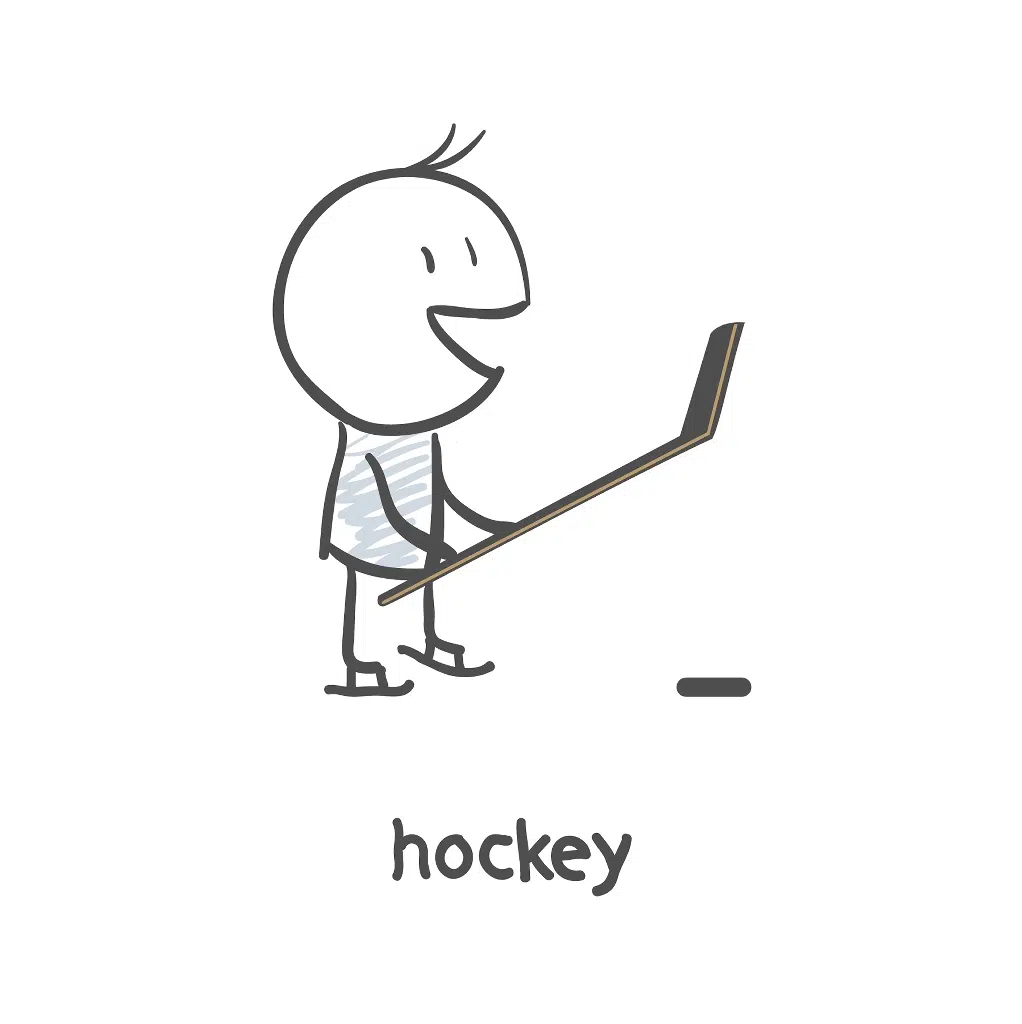 Oh, I'm lying in bed, with a headache reminiscent of standing in front of a Marshall stack, while Deep Purple pounds through "Highway Star", when the phone rings. If there's a god of irony and mercy, it's Deep Purple's manager asking me to come aboard.
 Alas, no. It's my Copy Editor. Copy Editor's have notoriously poor timing….there was one time, in Toronto, when I coaxed two beautiful assistants from a cheesy animal show, on Bloor Street, back to my hotel room, when the phone rang……yup, Copy Editor.
So, I answer the phone and I hear,"Felski…(Copy Editors don't like first names, as a rule)..I need an NHL update/preview."
"Fine..NHL players are good skaters.You can quote me"  "No,I mean it…"
Fortunately, I keep a brown Fedora, complete with a paper tag with "Press" printed on it, tucked into the hatband, close at hand… "Sure,Chief, I'll get the goods. there's a lot of whiz-bang players out there,this year….."
We'll do this by Division,and teams are listed in predicted order of finish…….
Tampa Bay–GM Steve Yzerman is a savvy hockey guy, period. This team can score at will, and Ben Bishop is already forgotten, as Andrei Vasilevsky will hold the fort in goal.
Toronto–Yeah, Auston Matthews is a rock star, but the Leafs have depth up front too. Mitch Marner and William Nylander can create chances of their own.The back end and goaltending might be problematic.
Ottawa–Another team that can score.Great front end, even with Bobby Ryan being…well, Bobby Ryan. Defenseman Erik Karlsson might be the NHL's most skilled player.
Buffalo–Slow start, but the top line of Jack Eichel, Evander Kane and Jason Pominville can fill it up. Questions on the back end, even after a slew of changes, and goalie Robin Lehner needs to find his confidence.
Boston–Emerging star David Pastrnak is a joy to watch,but the B's will go as Patrice Bergeron and David Krejci go. Young blue line, aside from 400 year old Zdeno Chara, Tuuka Rask still a major talent in net, but he plays an awful lot of minutes. Bruins two years away from challenging.
Florida–I'm still trying to figure out why the Panthers let Gerard Gallant go as coach. Another roster chock-full of talent, but lacking a firm hand on the reins. Goalie Roberto Luongo is the NHL's best follow on Twitter.
Montreal–Well, GM Marc Bergevin has been given carte blanche, and the results are disappointing. He traded PK Subban and highly thought of prospect Mikhail Gerbachev away….and the result is that the Habs' forward corps couldn't score on Prom Night. All-World goalie Carey Price can't do everything.
Detroit–Talk about a franchise in free fall….very little on the ice, and the farm's barren…Hockeytown's become Look-To-The-Future-And-Hope Town.
Pittsburgh–This isn't last year's Pens. That being said, is anyone willing to bet against Crosby and Malkin, when the pressure's on? Still, this team needs a healthy Matt Murphy in net.
New Jersey–Go ahead and laugh, I get it. But, that young forward group can skate, and score. D Corps not the best, but goalie Cory Schneider erases a lot of defensive mistakes.
Columbus–When you talk about the Blue Jackets, it's all about that talented blue line, and goalie Sergei Bobrovsky. Cam Atkinson needs to show that last year's breakout season wasn't a fluke.
Philadelphia–A hunch here. Can Claude Giroux and Jakub Voracek regain form? The continued development of D Shayne Gostisbehere is key.
Washington–Alex Ovechkin appears to be on a mission, but lack of depth spells doom.
Carolina–When this team is on, they're a bunch of fun. Justin Faulk is one of the NHL's more underrated blueliners, and youngster Noah Hanifin has all the tools, but the forwards are, as a group, slow or undersized, and the Canes are still the Cant's.
NY Islanders–What's this team's identity? The questions surrounding John Tavares will swirl all season, and as much as I like Johnny Boychuk and Nick Leddy, this team just has too many youngsters.
NY Rangers–Blueshirts are old and slow. King Henrik is no longer King Henrik. Buried under salary cap weight, they're headed into a downward spiral.
Edmonton–Horrid start. But, speed is the coin of the realm in the NHL, and the Oilers have enough to make King Midas weep with envy. They'll figure it out.
Calgary–Loaded at center, and solid enough on defense to make a real move by Christmas.
Vancouver–A ferocious forecheck, and solid goaltending….this team looks two years ahead of schedule.
Los Angeles–Fantastic start, but not nearly enough legs to go the distance. Jonathan Quick,once again, looks great in goal, but attrition will tax them.
Anaheim–Ryan Getzlaf and Corey Perry are both showing signs of wear and tear. The rest of the forwards are …well, pedestrian. The D is kind of average, although I continue to wait for Hampus Lindholm to blossom–which is like watching grass grow.
Vegas–How much fun is this squad?  Totally unsustainable, and assets like Jonathan Marchessault and James Neal will bring nice returns, as we approach March.
San Jose–No punch, little speed, and time to start rebuilding.
Arizona–There's some real talent on this roster, but it's young, and lacks true leadership. Not a good recipe in the desert.
St. Louis–Optimal mix of skilled veterans and skilled youngsters. Vladimir Tarasenko is a terror, and the defense is solid, steady, and nearly unflappable.
Dallas–For years, the Stars' have had firepower, but suffered from abysmal goaltending .Ben Bishop, if he regains form, should correct that, and the line of Seguin, Radulov, and Benn should strike fear in every opponent's heart.
Chicago–As usual, the 'Hawks have Kane and Toews. The loss of Hossa, however, is a major blow, and the blueline is getting older.
Winnipeg–So much talent up front; Laine,Perreault,Scheifele,Ehlers,Wheeler…the list goes on. But…and, there's always a but…the back end is wanting, and the Jets will need Connor Hellebuyck and Flyer import Steve Mason to be in form.
Nashville–We all know about the run last season. And, yeah, that defense is really special, especially PK Subban and Roman Josi.But, the front end is unspectacular–Ryan Johansen, despite his fat contract, has never put up top center numbers. The run was nice, but it ends.
Minnesota–Too many questions, and hoped for numbers, from too many unproven forwards. The defense will be solid situation in net is questionable at best.
Colorado–Where to begin? The back end lacks depth, and will suffer when inevitable injuries occur. Jost, Compher, and Kerfoot offer hope for the future up front, as does quickly-developing winger Mikko Rantanen.
As long as Semyon Varlamov is healthy, he'll give the Avs a chance to be, at least, competitive….but his history doesn't even begin to suggest he'll remain fully functional until the new year, let alone a full season.
The Matt Duchene saga isn't a topic here–but, make no mistake, it will become a factor.
Another long year for Avs' fans.
And so, the dreaded Postseason Predictions:
Eastern Conference Champion–Tampa Bay.
Western Conference Champion–Dallas.
Stanley Cup Champion–Tampa Bay.
So, there you have it…now, let's get back to those two animal show assistants…hold on, the phone's ringing.