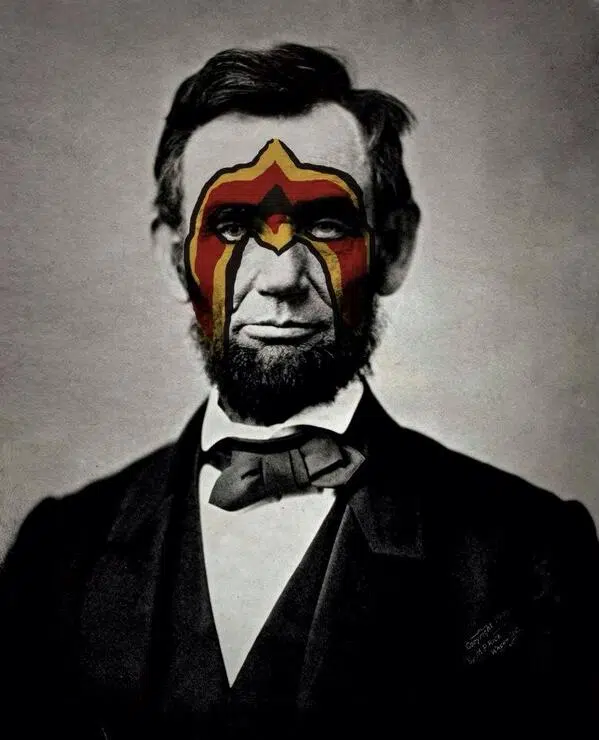 WReo's Wrestling Wramblog
After a little unintended lay-off, the WWW is back. We'll get back into our WWE coverage after bit, but today we're looking at two huge tournament's coming up later this summer: The G1 and BOLA.
First: New Japan Pro-Wrestling's G1 Climax, giving the tournament's winner a shot at the IWGP Championship at the annual Wrestle Kingdom, held every year on January 4 at Tokyo Dome. You get two points for a win, and one point for a draw. Losses get zero points. Each wrestler with the most points in their block move into the final. Past winners include 12-time winner Antonio Inoki and Five-timer Masahiro Chono.
This year's field is loaded, probably just as much as the 2015 field. Let's take a look, and I'll give you my prediction.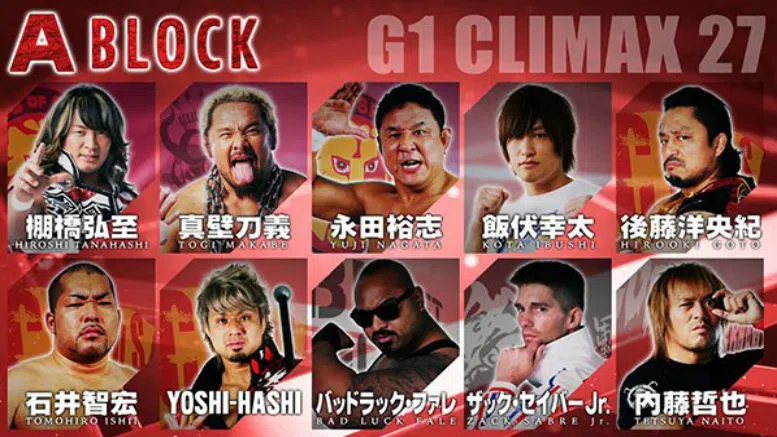 A BLOCK
Hiroshi Tanahashi
Tournaments: 12
Wins: 2
The Ace of New Japan is the only multi-time winner of the G1 in the A Block. 2007 and 2015 were the golden years for Tanahashi, but a bad arm may keep him from winning it all this year. He's already had a great run against Naito earlier this year, so look for match-up.
Togi Makabe
Tournaments: 14
Wins: 1
Togi Makabe has the second-most G1 entries than anyone in A Block. Patterning his game after the late legend Bruiser Brody, the Unchained Gorilla won the whole thing in 2009, and is one-half of the remaining members of GBH, with Tomoaki Honma.
Yuji Nagata
Tournaments: 19
Wins: 1
Nagata's one entry shy of 20, and won the whole thing way back in 2001, and probably is in the last or next-to-last G1. A two-time IWGP Heavyweight Champ, and a two-time tag champ, Blue Justice has the prestige to win it, but probably won't get out of the A Block.
Kota Ibushi
Tournaments: 3
Wins: 0
Ibushi is technically not a New Japan talent, but as Tiger Mask W, he has been kicking around NJPW for a while. This is going to be the Golden*Stars third run in the G1. Ibushi's best finish has been in both of his previous appearances, both ending with eight points. Ibushi has the easier block than his former Golden Lovers tag-team partner, B Block's Kenny Omega.
Hirooki Goto
Tournaments: 10
Wins: 1
Now a member of IWGP Heavyweight Champion Kazuchika Okada's CHAOS stable, Goto has a G1 win under his belt. Goto beat then-champion Shinsuke Nakamura (also the leader of Goto's stable at the time, RISE) in the A Block, and advanced to the final where he beat Togi Makabe (who he faces this year, too).
Tomohiro Ishii
Tournaments: 5
Wins:
The Stone Pitbull enters his fifth G1, looking to top his best finishes of ten points in 2014 and 2015. He is a four-time NEVER Openweight Champion, but has never taken home the big IWGP belt. He did just make the finals of the inaugural IWGP United State Championship tournament, falling to Omega.
Yoshi-Hashi
Tournaments: 2
Wins: 0
The second time in the G1 for Yoshi-Hashi, and the Head Hunter is looking for the first major win of his career. The biggest match he's been in before this was a hair-for-hair match against Rush in CMLL, which he lost.
Bad Luck Fale
Tournaments: 4
Wins: 0
The Underboss of Bullet Club steps into his fourth G1, and will beat down people for at least nine matches. Fale's best finish was 12 points in 2014, which wasn't even Bullet Club's best finish that year, as AJ Styles gained 16.
 Zack Sabre, Jr
Tournaments: 1
Wins: 0
Making his first entry into the G1, the Technical Wizard has won everywhere else he has laced them up, with the exception of the 2016 WWE Cruiserweight Classic. A freshly minted member of Suzuki-gun, Sabre may have a little bit of back-up to pick up a few wins, much like Takahashi and Taichi did in the BOSJ two months ago.
Tetsuya Naito
Tournaments: 8
Wins: 1
The leader of Los Ingobernables de Japon has won all but one major title in NJPW, but only once each. A one-time IWGP Heavyweight Champ, Intercontinental Champ, Tag and Jr Tag Champ, NEVER Openweight Champ, and the 2013 G1 winner, The Ungovernable One has the resume. Add in the experience of winning it all, mixed with being in the lesser block, Naito is a handful of "Destinos" away from winning it for a second time.
A BLOCK WINNER: Tetsuya Naito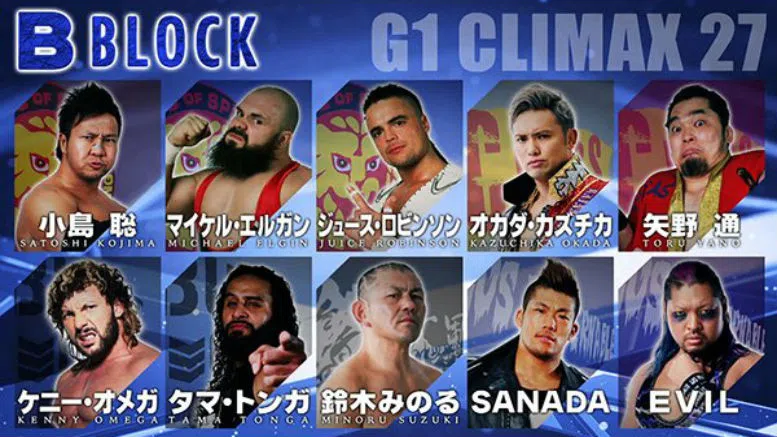 B BLOCK
Satoshi Kojima
Tournaments: 15
Wins: 1
A 15-time , Gowan once took home the entire thing in 2010. He's won almost all the gold New Japan has to offer, but really hasn't made much hay in the last few years outside of a 6-man title (that was eventually stripped). Could he win it a second time? Yes. Will he? Nope.
Michael Elgin
Tournaments: 3
Wins: 0
Big Mike is making an even bigger impact after making a full-time jump to New Japan, winning the NEVER and Intercontinental Championships. A G1 win would be a huge feather in his cap, but he has a loaded nine-match field to get thru.
Juice Robinson
Tournaments: 1
Wins: 0
Juice is finally finding his way after a fresh start in Japan. He made some noise at NXT, but really plateaued after a year or so. He won't win it in his first effort, that's reserved for a guy with a rocket (Omega). But Juice will take home a few wins.
Kazuchika Okada
Tournaments: 6
Wins: 2
The Rainmaker currently holds the prize the rest of the field is chasing, but Okada is still a force in this tournament. He could very well knock out of a few guys along the way by keeping some points away from them.
Toru Yano
Tournaments: 12
Wins: 0
The Binwan Producer is the prototypical spoiler: he'll put on fun matches and get the occasional win, but it'll do little more than take points from other guys. Look for him to finish at or near the bottom of B Block.
Kenny Omega
Tournaments: 2
Wins: 1
Last year's winner has had a couple shots at Okada and the big belt in 2017, losing in 45 minutes at Tokyo Dome before going to a 60 draw at Dominion. The IWGP United State Champion is the favorite again this year.
Tama Tonga
Tournaments: 2
Wins: 0
The smaller of the Guerrillas of Destiny, Tama Tonga has the ability and heritage to win the G1. The only hold-ups? July 22 against Omega and August 2 against Okada. He's going to have a good run, but he won't finish in the top two of B Block. Bullet Club will have a good showing, though.
Minoru Suzuki
Tournaments: 7
Wins: 0
The Leader of Suzuki-gun has yet to win the tournament in six previous tries, but as the current NEVER Openweight Champion, Suzuki could make some waves. Nine matches in less than a month may be too much for a guy closing in on 50, but he'll have back-up in the other members of the stable.
SANADA
Tournaments: 2
Wins: 0
Another member of LIJ, Cold Skull has started to win some gold. None it solo, mind you, as his wins are three 6-man titles with Los Ingobernables. He'll have some good matches, and will put people down with the Skull End, but he won't win it.
EVIL
Tournaments: 2
Wins: 0
20% of LIJ, EVIL is the muscle behind Naito and the others. The King of Darkness is a one-time NEVER Champion, and is a three-time and current NEVER 6-man Champion with LIJ members BUSHI and SANADA. EVIL will make some waves this month, but probably won't get out of B Block. Look out for the July 20 night, EVIL and SANADA in a LIJ showdown.
B BLOCK WINNER: Kenny Omega
2017 G1 Climax Final: Tetsuya Naito v Kenny Omega
2017 G1 Climax Winner: Tetsuya Naito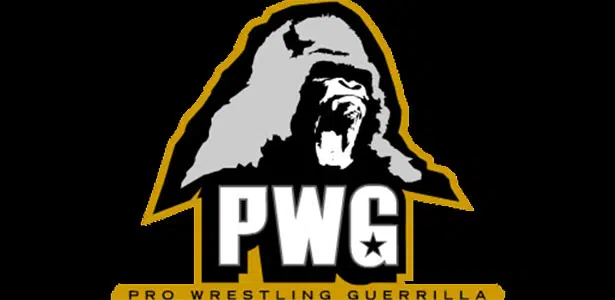 After the G1 Climax, the next tournament in the world of wrestling is the BOLA. Pro Wrestling Guerrilla's (PWG) Battle of Los Angeles is one of the best tournament's in the world, including those under the Rising Sun.
A skeleton-crew of promotion, PWG is held in a small venue in Southern California, and isn't broadcast. It is only available thru DVD.
Held every year since 2005, some of the most-prominent grapplers on the planet have a BOLA victory: Kenny Omega, El Generico, Ricochet, Zack Sabre, Jr, and Marty Scurll.
Three former champions are in the 24-man field for this edition.
Flamita
Wins: 0
Flamita is making his PWG debut, and will win over a lot of fans in SoCal. A Mexican independent standout, and a vet of Dragon Gate in Japan, Flamita is fun to watch.
Keith Lee
Wins: 0
Keith Lee is a lot of fun to watch, especially since coming up with Evolve. He'll open up some eyes in Cali.
WALTER
Wins: 0
WALTER, wXw's reigning badass, is making his PWG debut. He, like many others in this year's tournament, is going to raise his profile substantially.
Travis Banks
Wins: 0
Banks has been on a roll here recently, as the Kiwi Buzzsaw has won the RevPro British Tag Team title, the Lucha Forever Championship, and the PROGRESS Super Strong Style 16 in the last six months. Half of the South Pacific Power Trip, Banks has been kicking ass in England for a while now. Also, in the SSS16 alone, he beat two wrestlers in this year's BOLA.
Rey Fenix
Wins: 0
Fenix and his brother (Penta El Zero M), the PWG Tag Team Champions, are both in the tournament. After a few up and down months, Fenix is now known as Rey Fenix. Not the WWC Legend Rey Fenix, but a different guy. Fenix currently holds four belts from around Mexico's independent scene. Fenix may run into his brother in final, if not sooner.
Dezmond Xavier
Wins: 0
Dez is a guy that is more comfortable in the air than he is on the mat. His breakout will continue at the BOLA.
Donovan Dijak
Wins: 0
Donovan Dijak, making his BOLA and PWG debuts, brings a large frame into Los Angeles. The Ring of Honor Top Prospect Tournament winner in 2015, Dijak has floundered a little bit, look for him to make a splash here.
Jeff Cobb
Wins: 0
Jeff Cobb didn't make it out of the first round last time around, and he probably won't this year.
Trevor Lee
Wins: 0
This is going to be Lee's fourth-straight BOLA, and he put on a really good match with Marty Scurll and Will Ospreay in the final, ultimately being one of the final two, losing to the Villian via submission.
"Flash" Morgan Webster
Wins: 0
Flash is making his way back from injury, and could use a showcase like the BOLA to regain some of his lost mojo.
Zack Sabre, Jr.
Wins: 1
Zacky three-belts won the whole BOLA in 2015, and was bounced by Will Opsreay in the quarterfinals last year. That bout between the Technical Wizard and the Aerial Assassin was one of my favorites from 2016.
Sammy Guevara
Wins: 0
Sammy is making his first BOLA appearance, and is really going to featured outside of Texas for one of the first times.
Mark Haskins
Wins: 0
Haskins made into the semis of the 2016 BOLA, losing to the eventual Champion Scurll.
Jonah Rock
Wins: 0
Jonah is probably the least well-known guy in the BOLA, and probably best known for his work in the then-stable The Mighty Don't Kneel in NOAH. TMDK disbanded when Nicholls and Haste signed with WWE.
Brian Cage
Wins: 0
Cage may have the most experience in the BOLA from anyone in the field, but hasn't picked up more than one win in a single tournament.
Rey Horus
Wins: 0
Lucha Underground's Dragon Azteca, Jr, will make his BOLA debut in 2017. He's fun to watch on El Rey, so let's hope that translate to the armory crowd.
Marty Scurll
Wins: 1
The Villian continued his rise in 2016 with a BOLA win, submitting Will Ospreay with Lee's help, then ultimately tapping Lee a little while later.
Michael Elgin
Wins: 0
Big Mike has never won the whole BOLA, but has lost to Adam Cole and Kyle O'Reilly in back-to-back years.
TK Cooper
Wins: 0
The other half of the South Pacific Power Trip is making his PWG and BOLA debuts, and is hoping to reach the level of his partner Banks in the singles world.
Matt Sydal
Wins: 0
Sydal is an interesting case. A well-seasoned vet of the BOLA, but also was stripped of the NEVER 6-man belts in NJPW after getting booted out of the country. He's never backed up a win with a second in five previous trips.
Sami Callihan
Wins: 0
Callihan, much like the next guy on the list, is having a monstrous last year and a half. From near-obscurity to a hot ticket on any of the big Indies, Callihan is looking to improve upon his best finish, a run to the semis in 2012.
Matt Riddle
Wins: 0
The Bro is kicking people in the face around the world. The former PROGRESS Atlas Champion and current WWNLive Champion is primed for a pretty deep run.
Ricochet
Wins: 1
While Ricochet isn't allowed on American TV because of his deal with Lucha Underground as Prince Puma, Trevor Mann can certainly fly around any Indy gym that isn't broadcast. He won the whole BOLA in 2014, which started his breakout.
Penta el Zero M
Wins: 0
The former Pentagon, Jr, and the brother of Fenix, Penta el Zero M is also riding the stormy seas of promotional bickering, family issues, and being part of Mexico's wrestling legacy. A quarter-finalist is 2015, Penta is hoping for a win in his third try.
2017 BOLA Winner: Matt Riddle