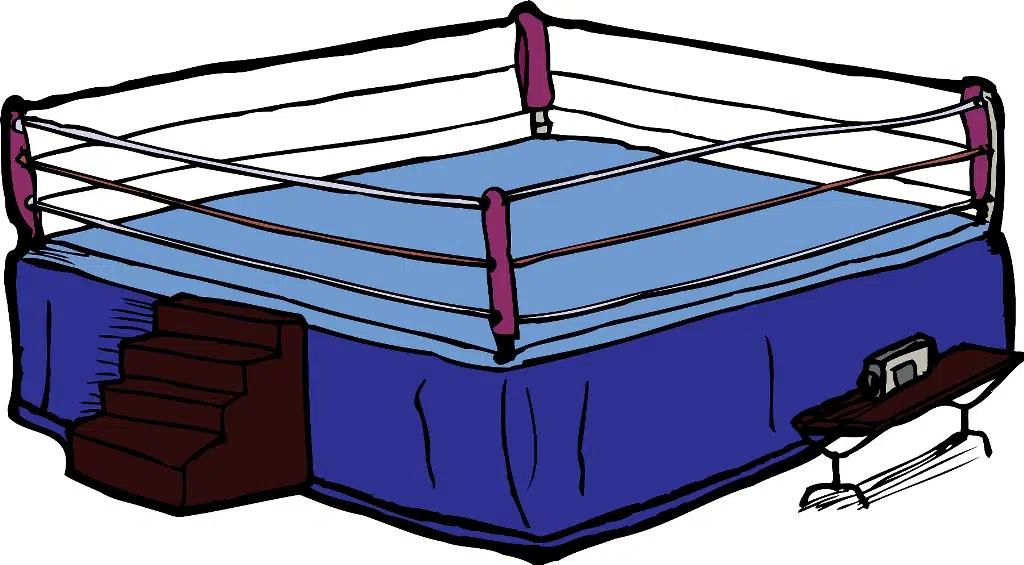 Wreo's Wrestling Wramblog
So, I like professional wrestling. You may already know this. Here's the thing about pro graps, or rasslin', or whatever you call it: there is something for everyone. If you don't like the cookie-cutter match-type, or drama-laden story-lines of the WWE, there is something for you. There is character-driven WWE, masked two-out-three-falls lucha libre, hard-hitting puroresu, the technical wizardry of catch wrestling, and many more. There are family-friendly independents, and bloody and violent independents. There is something for your particular tastes.
I normally talk about WWE, and they have a lot of new story-lines and a lot of set-up this week. We'll get to that Friday, but today we have a little something different. I'm going to start shining a little light on the little guys. Every Wednesday, I'll give you a brief rundown of some of the other promotions.
JAPAN-
New Japan Pro Wrestling
New Japan is the second-biggest wrestling promotion in the world, behind WWE. They also have the probably the most-talented roster in the world at the top-end, WWE included. It's an amazing assemblage of grapplers in Japan.
Started by Antonio Inoki in the 1970s, after he left the Japan Pro Wrestling Alliance, New Japan had on-and-off relationships with the NWA over time, but has gone nearly independent since then.
A lot of the world's best wrestlers have had their careers either start, finish, explode, or all of the above in NJPW (Shinsuke Nakamura, Dynamite Kid, AJ Styles, and Hiroshi Tanahashi respectively). They have recently started to finally offer multi-year contracts after losing Nakamura, Styles, and a handful of others to WWE in recent years.
They also do things differently any most other companies: they run huge tournaments every year, they bring in talent from competing organizations in Japan (NOAH to be specific), and they pair with other companies internationally (presently CMLL in Mexico, Ring of Honor in the U.S., RevPro in the U.K., and wXw in Germany).
The tournaments are always fun events to watch, whether they are done in one night, like the original Super Junior Tag Tournament, or every night for a month like the G1 Climax. Some tournaments feature the champion, who can win the whole thing himself, while others don't. A lot of times, you can get champions that lose in the tournament, setting up future rivalries and matches against the person who beat them in the tournament.
Champions: NJPW's governing body, International Wrestling Grand Prix (IWGP), has seven championships:
IWGP Heavyweight Champion: Kazuchika Okada
IWGP Intercontinental Champion: Tetsuya Naito
IWGP Tag Team Champions: War Machine
(Raymond Rowe and Hanson)
IWGP Junior Heavyweight Champion: Hiromu Takahashi
IWGP Junior Heavyweight Tag Team Champions: Roppongi Vice
NEVER Openweight Champion: Minoru Suzuki
NEVER Openweight 6-Man Tag Team Champions: Los Ingobernable de Japon
(BUSHI, EVIL, SANADA)
Tournament Winners: NJPW also runs five tournaments over the course of the year, helping set-up story lines and rivalries during the year.
G1 Climax: Kenny Omega
(winner gets IWGP HC at WK)
World Tag League: Great Bash Heel (Makabe/Honma)
(winner gets IWGP TTC title match)
New Japan Cup: Katsuyori Shibata
(winner gets IWGP HC title match)
Best of the Super Juniors: Will Ospreay
(winner gets IWGP JrHC title match)
Super Junior Tag Tournament: Roppongi Vice
Premier Event:
Wrestle Kingdom, held every year on January 4 in Tokyo Dome, is the biggest yearly event. Its the NJPW version of WrestleMania, wrapping up their yearly stories and starting anew.
Streaming:
NJPWWorld is the second-best wrestling streaming site on earth.